PLP Indonesia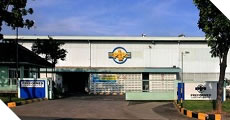 PLP Indonesia was established in Jababeka Industrial Estate, 40 Km to the East of Jakarta and is a wholly owned subsidiary of Preformed Line Products Co. We have over 3000 m2 of manufacturing space and are ISO 9001 and OHSAS18001 Certified.
PLP Indonesia serves the Power Transmission, Power Distribution, Substation, Communication and solar Markets.
Since 1995, PLP Indonesia has designed and supplied complete string hardware, fittings, and accessories to Electrical Utilities in many countries around the world including PLN (Indonesia), NGT (UK), EGAT (Thailand), TNB (Malaysia), Transgrid (Australia), ETSA Utilies (Australia), Western Power (Australia), WAPDA(Pakistan), MERALCO (Philippines), SEB (Malaysia).